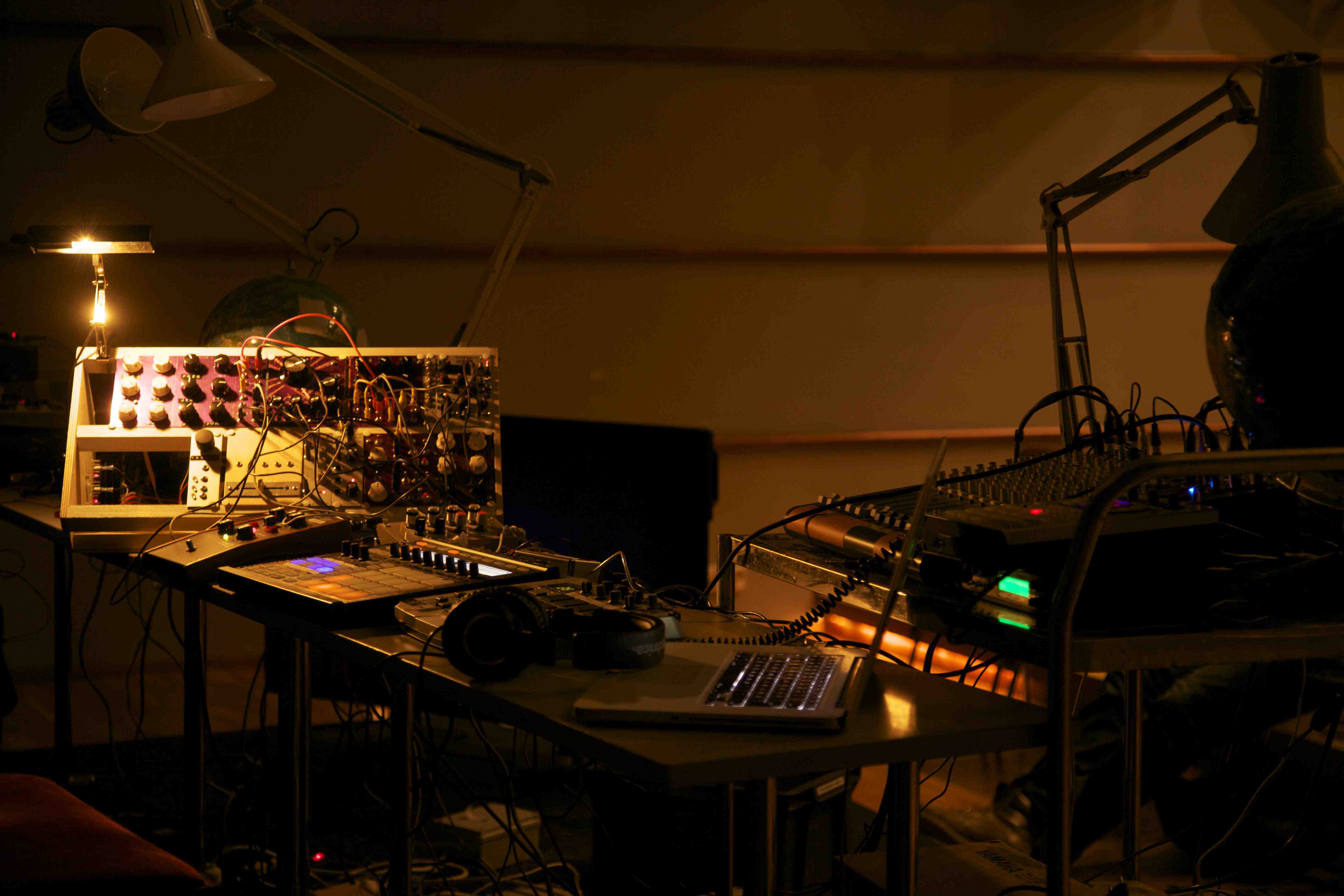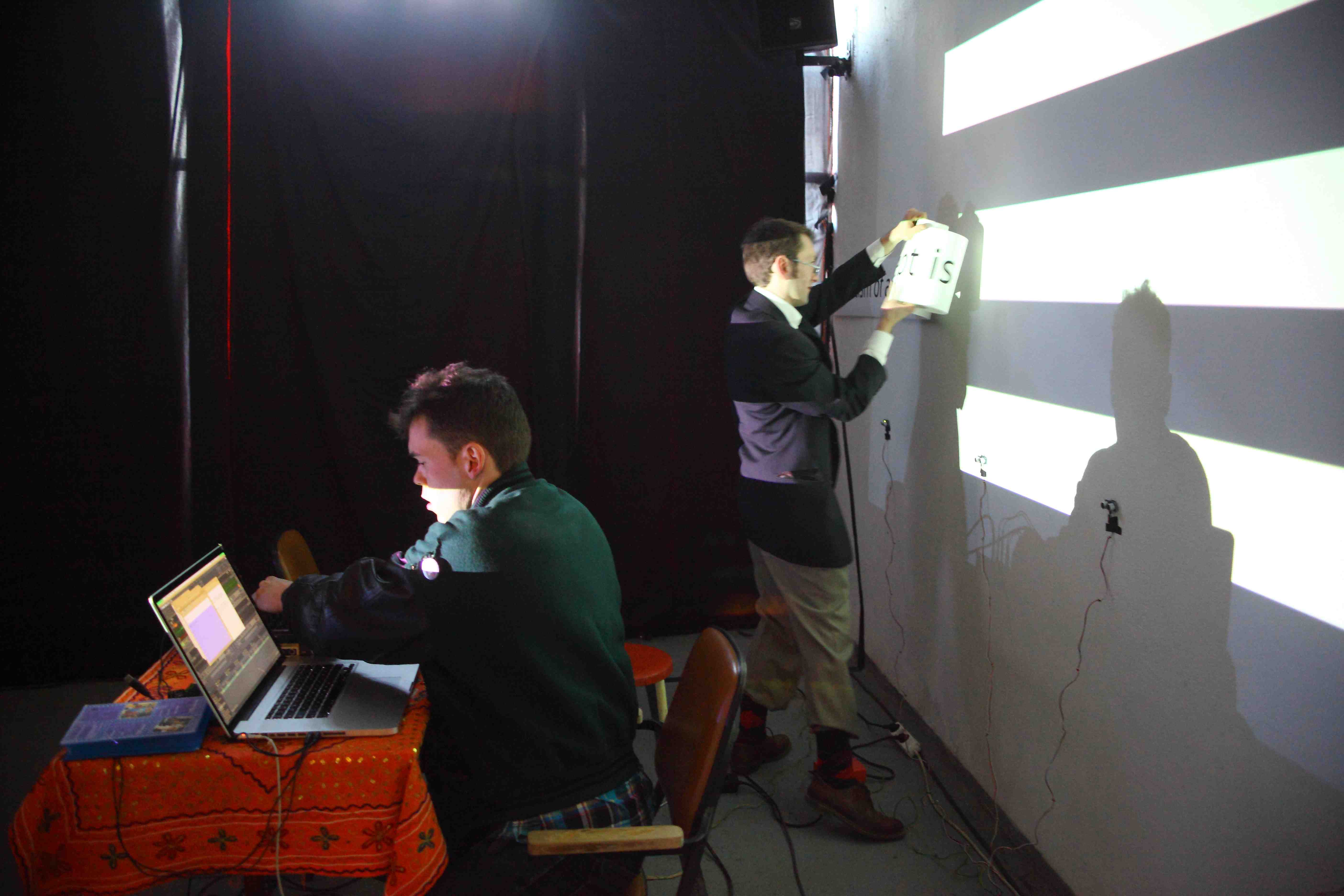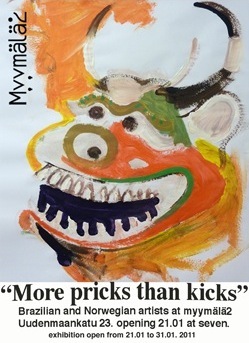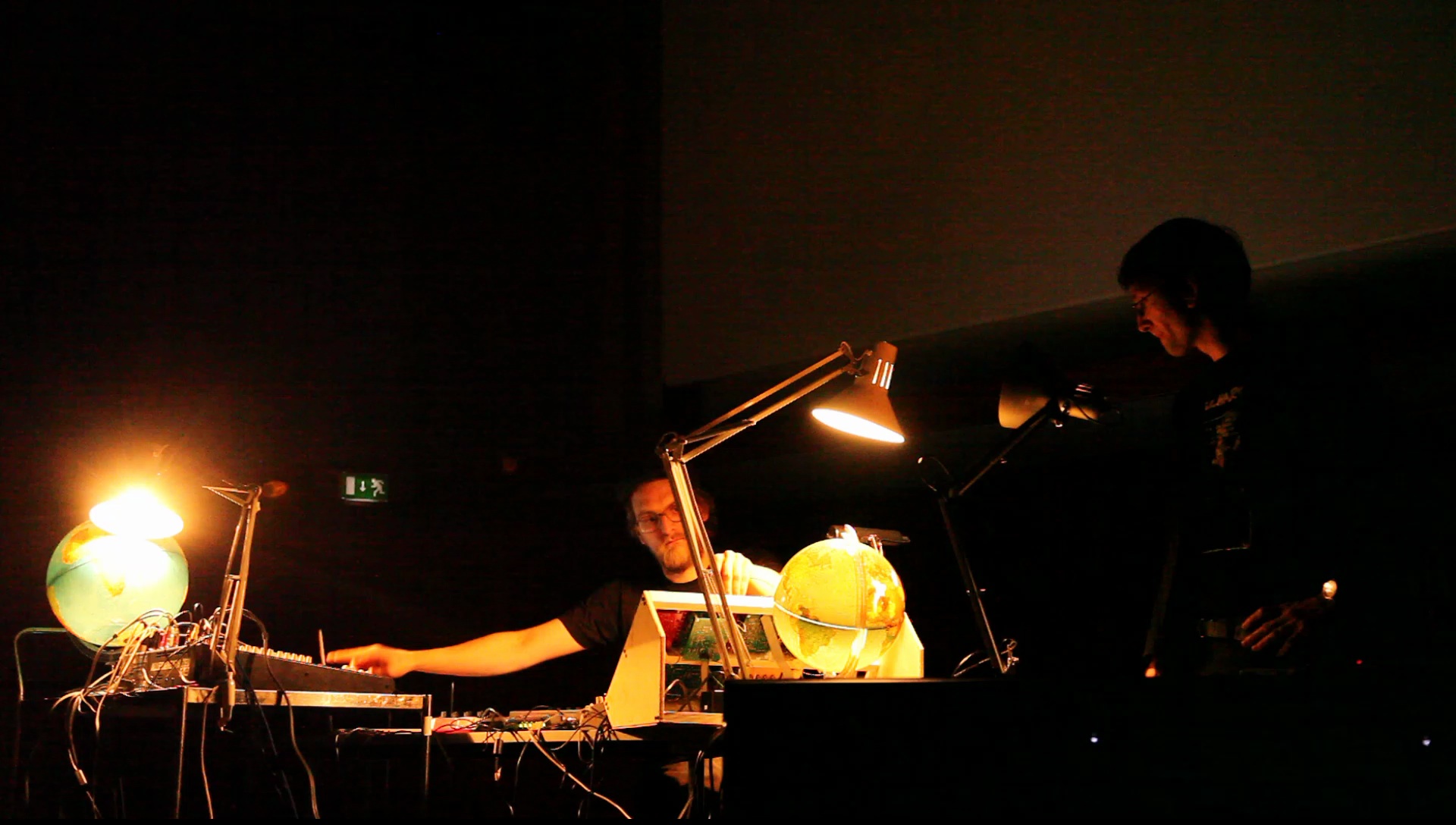 SHORT SELECTION OF PERFORMANCES
PLUS GROUP SHOWS / SCREENINGS.

2013 Venice Biennial
PARALLAX View gallery screening,
GIF art during the Venice Biennial.
Venice information
www.encyclopedicpalace.com

2013 Live audio/video set with Jarkko Rasanen
Performance at Tetris gallery in Pristina, Kosovo.
Use of "Excerpt" software, self design video software, devellopped regarding real time images processing.
Audio generated by arduino, potentiometers and light sensors, Arduino controls light.

2012 Live video set for Toblerones
Performance at kuudesLinja 25/10/2012.
Use of "Excerpt", my processing video software, improvement in video
fluidity and test with H.264 codec.

2012 Compost Performance
Live installation at Kiasma 12th october 8pm.
More info in Video/installation section, here.
Gregoire Rousseau, Samuli Tanner and Sezgin Boynik.
Link to event.

2012 "FLOW festival" / Helsinki
Video set for "Toblerone" band. Use of Processing software for live digital video manipulation.
Pre-redorded materials contain a continuous sequence of images, frames that superpose them selves over time. This video live destroys the time linearity of the material into stopped moving images. This plan actually may follow equivalent structures as music happens on stage. This will develop.

2012 Suomesta gallery / Berlin
"Sampling, Scaling, Actualisation" PCB photography series by Jarkko Rasanen & Gregoire Rousseau.
Suomesta

2012 "La-bas performance biennale" / Helsinki
"7 samourais" performance organized by Shinji Kanki,
at Kiasma theatre on 27th of April 2012, 6pm.
More info and ensemble list:
http://www.kaapeli.fi/~labas/2012/artists/shinji-kanki.html

2011 "Lenz Politica" / Helsinki
"Live installation" audio and video performance with Ponytail for closing festival night event.

2011 Technical Supervisors / Suisto
Technical Supervisors aka Tyomestarit aka maitres d'oeuvres, performance at Suisto club in Hammenlinna, before "Mordern Feelings". Our set was golbalization, ultra-baroque variation.

2011 AAVE Festival / Helsinki
"Live installation" audio and video performance with Ponytail at Malmitalo

2011 "More pricks than bricks" / Helsinki
Group show held in Myymala2 gallery, collaboration with contemporary Norwegian artists. "Visibilty" installation, use part of "Live installation" set-up.

2010 AANEN LUMO / Helsinki
Collective performance composed by Shinki Kanki and directed by Erki Pirtola, performance held at Kiasma theatre.

2010 FIMEO NON-GRATA festival
"To your ears" video and installation, part of international program, Parnu Estonia.
Link to FIMEO

2010 FLOW Festival
Video performance with Clouds, use of "Live installation" set-up.

2010 Helsinki biennale performance, La-bas Festival
- Audio performance with Pessi Parviainen, Golbalization duo. - Video performance with Ponytail audio.

2010 Charms of sound/ Helsinki
Audiovisual performance based on multiple light sensors and light feedback, Koko theatre.

2009 LIMITED ACCESS II / Teheran/Iran
Selection of visual artists, "Visual Waves" screening held in Teheran/Iran, www.parkingallery.com

2009 VIDEOX / Zurich/Switzerland
International experimental video festival in Zurich/Switzerland, "Visual Waves" screening. Selection of Finland based artists, www.videoex.ch

2009 Experimental evening
/ Helsinki Duo sound performance "Golbalization" with Pessi Parviainen at Fine arts academy. Organized by Shinji Kanki.

2008 Podium space
Solar powered electronic music event, Oslo.
Sound performance with solar self built instrument together with Mr Popovic and Mr Bergman.

2008 FESTART08, gallery TR1
/ Tampere Contemporary visual art part of Tampere film festival.

2007 Orion theater,
Finnish movie archive, "Carte Blanche" program.

2007 Taidehalli
closing evening of Sparkling design Helsinki.

2007 Citysol festival, Solarsisu Live with Anders Bergman, New York USA.

2007 Vadelma club, A.Nikila and A.Borislov release CD event in Helsinki.

2006 Potlatch club, Helsinki based alternative music club.

2006 Cinecity, Brighton film festival 2006. "Visual Waves" screening.

2006 Mal au pixel -Pixelache- International festival in Paris -France-. Live audio-video performance and "Visual Waves" screening.

2006 SKIF 10, Sergey Kuryokhin International Festival -Saint-Petersbourg Russia-.

2004 Flirting Finland, Swedish event in Gallery Myymala2 Helsinki.

2004 Tampere Biennale, electronic selection, Tampere -Finland-.

2003 AVANTO Helsinki Media Art Festival, Dubbing Mixers at Gloria. Use of two super8mm projectors used live for video and simple self-made electronic instruments plus samplers plus mixers.

2003 Live performance at gallery "Galleri21", organized by Buro21 in Malmo-Sweden-.

2003 Gallery Huuto, electronic experimental live session Helsinki.

Performances with Gym in the box / Dubbing Mixers / Ponytail / TN video or Gregoire name.
begin down
Tyomestarit / technical supervisors at Suisto 2011
from gregoire video on Vimeo.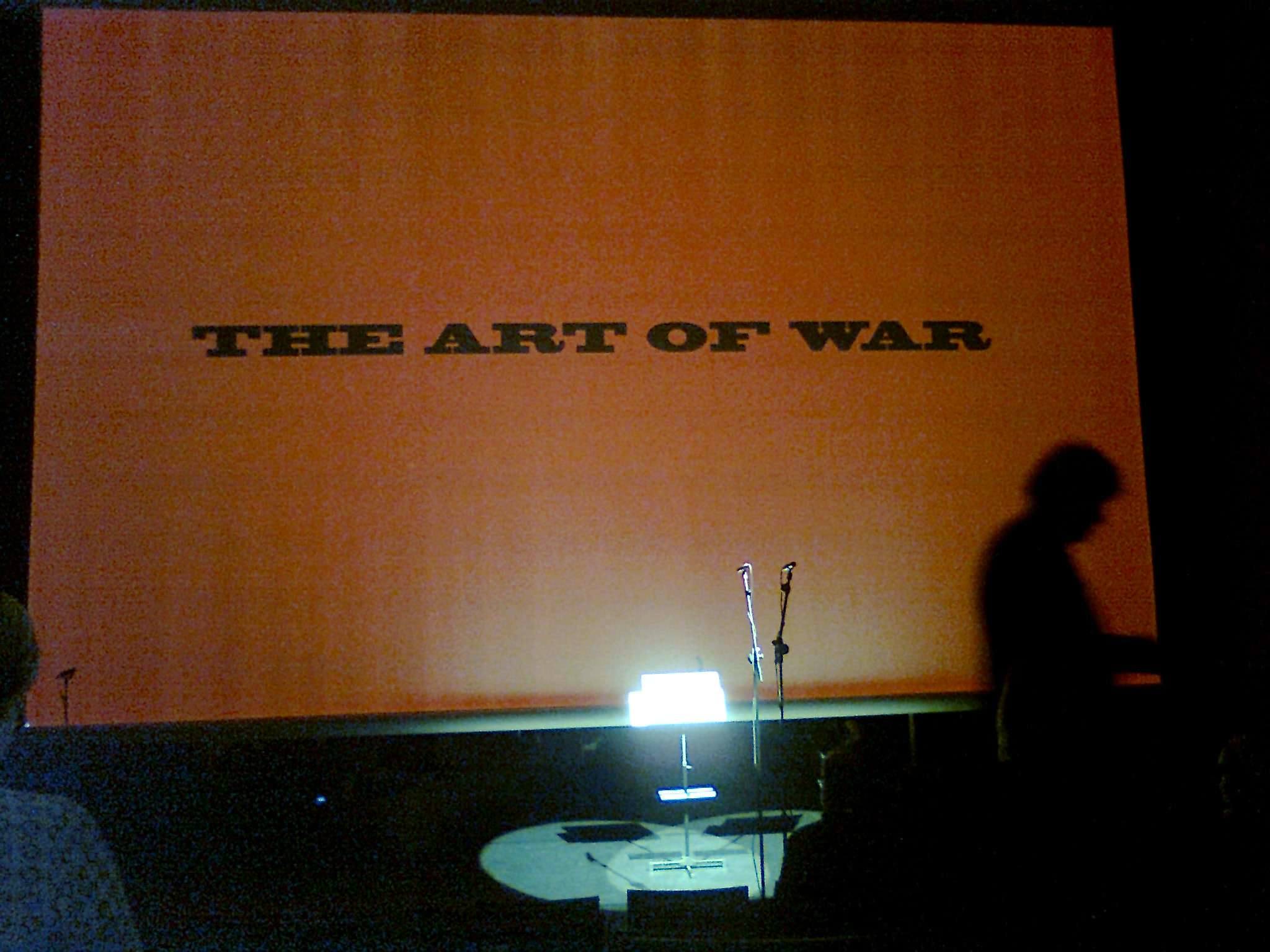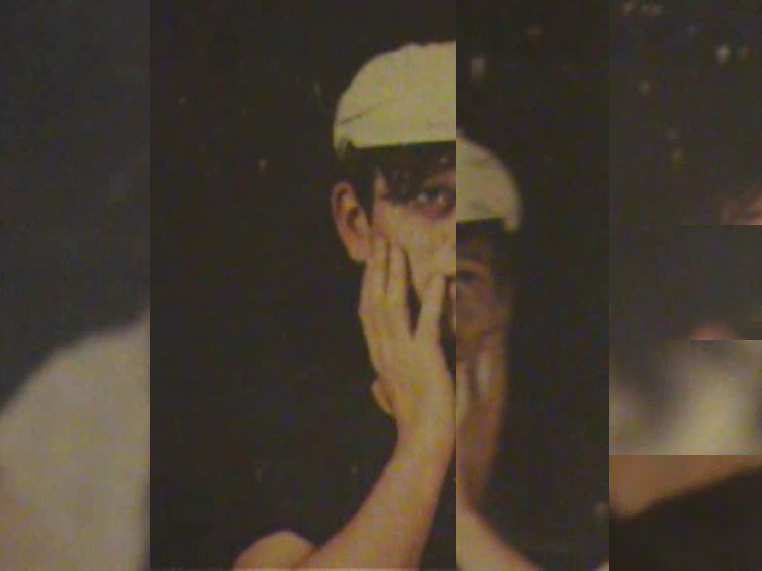 Link to AAVE
>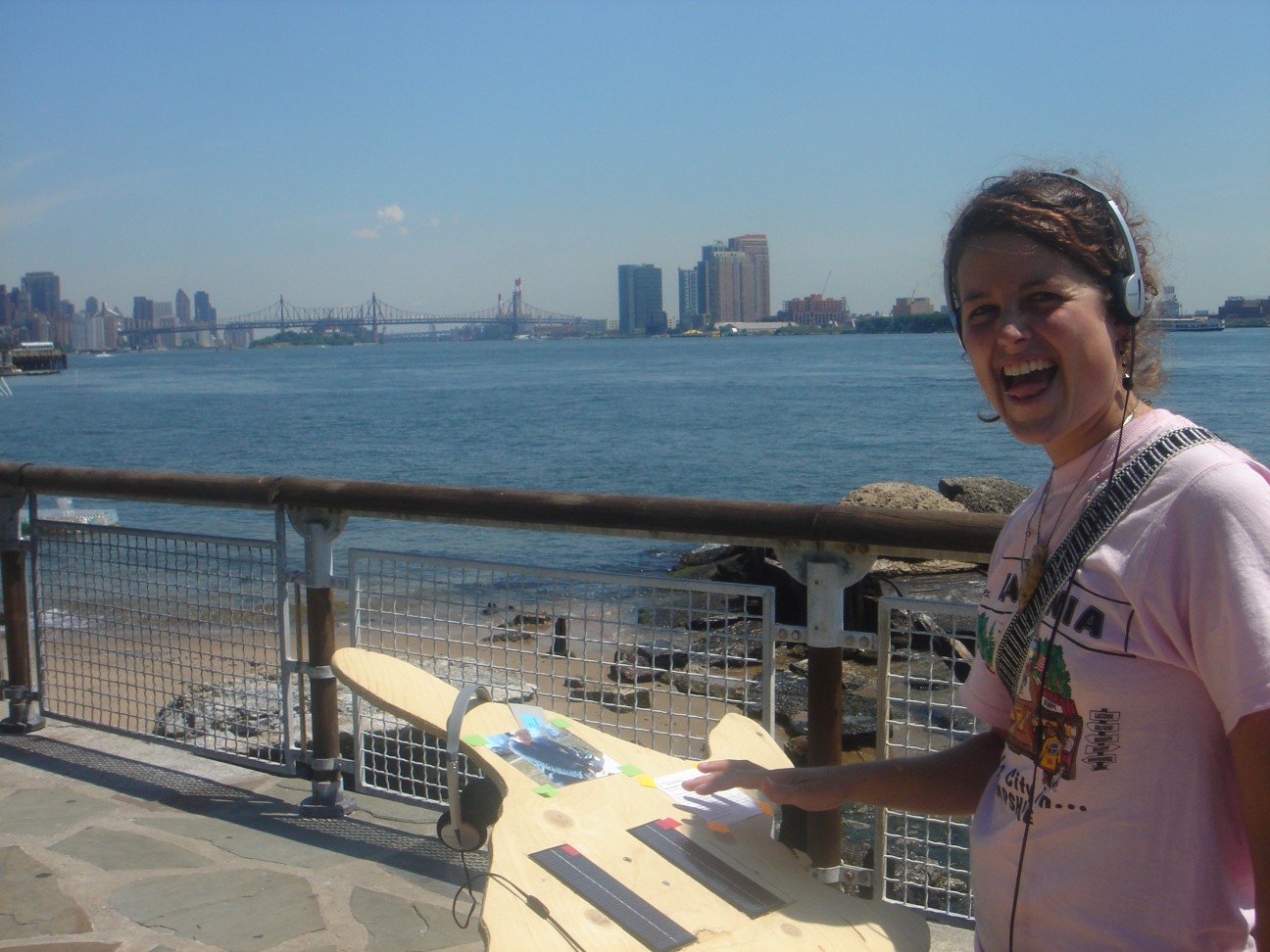 Solarpool_video1
by gregoire_lab
last is first